Carol Potts
Position: Teaching Team Leader & Mentor
I have been working with young children for almost 30 years. I complete the AMI 3-6 Diploma in London in 1995 before emigrating to New Zealand with my kiwi partner Peter. I feel fortunate to have witnessed the enormous potential of young children in my work, this being living proof of the importance of children's first six of life.
I am a 3-6 Association Montessori International (AMI) trainer and am also on the Management Team of the Maria Montessori Education Foundation (MMEF) which was established in 2006 to bring AMI Training to New Zealand.
I feel extremely privileged to work with and alongside young children and their families as well as students – sharing Montessori Principles as an aid to life, more so – as a way of life. I am delighted to be part of the team of Glendowie Montessori Pre-school.
Qualifications:
AMI 3-6 Diploma (London)
Bachelor of Education (ECE)
AMI Training of Trainer Programme
AMI 0-3 Certificate Course
Zai Francis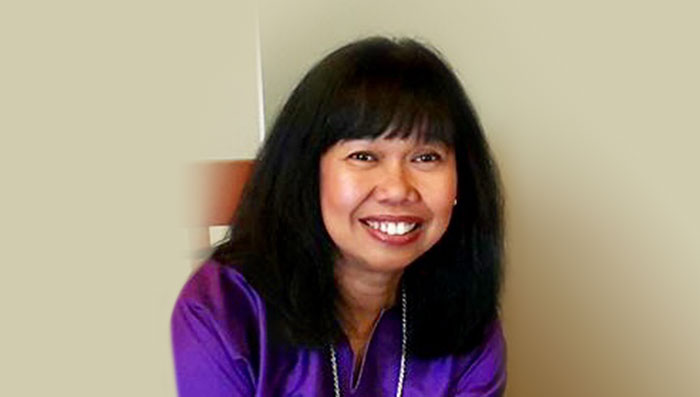 Position: Teacher / Supervisor
Apa Kabar? ( Hi, how are you) My name is Zai. My parents are from Java island in Indonesia. I began my Montessori journey in Singapore where I was born and grew up. I completed my Diploma in Montessori training and began to teach in Montessori preschool before migrating to New Zealand.
Since arriving here in 2006, I pursued a Bachelor of Teaching in Early Childhood Education whilst continuing to teach in a Montessori Preschool. I'm passionate about Montessori philosophy, which provides a learning environment that enables children to develop their potential and discover their love of learning.
Qualifications:
Bachelor of Education (ECE)
Montessori Diploma
Pratima Tewary
Position: Teacher
I am Pratima Tewary, originally from India. I am a proud mother of two daughters, Nivedita and Snigdha. I came to New Zealand in 2014 with my family to pursue my husband's dream of doing research to help environment and needless to say I am amazed by the beauty of the country and warmth of the people.
I started my research about Montessori curriculum when my daughters experienced some of the material at their preschool in India. I was enthused by the philosophy and decided to study in this field. After finishing my course I worked as a preschool teacher in a very reputable school in Bangalore before coming here. Early childhood is the most important phase of human life and I am glad to contribute to the development of our little citizens of the future.
Qualifications:
Bachelor of Arts
Montessori Diploma (3-6)
AMI Assistant Course (0-3)
Grace Fang
Position: Teacher
Ni hao! My name is Grace Fang. I'm from Shanghai China and I came to Aotearoa/New Zealand in 2004. I'm married with two beautiful children. In 2012, I completed my Bachelor in Teaching in Early Childhood Education and then started working in a Montessori environment. In 2014, I completed MMEF Assistant Certificate course where I was able to modify my practice and have a better understanding of the important role of an assistant in a Montessori environment.
I strongly believe that Montessori provides the best start for each child's lifelong learning.
It's my privilege to work at Glendowie Montessori Preschool.
Qualifications:
Bachelor of Education (ECE Teaching)
Children's House Assistant Course MMEF
Angie Kolandai
Position: Teacher
Hello I am Angie Kolandai. I have been working as a Montessori early childhood teacher in New Zealand for the past 14 years and find working with young children deeply fulfilling. I see myself as a facilitator, scaffolding the child during this crucial stage in their life. I aspire to guide, encourage, assist, inspire and most importantly to connect with the child. I have a St Nicholas Diploma in the Montessori Method of Education. I am originally from Malaysia and I am happy to call New Zealand my home. I enjoy long nature walks, baking, cooking and sewing.
Qualifications:
St Nicholas Diploma in Montessori Method of Education
Anna Chiu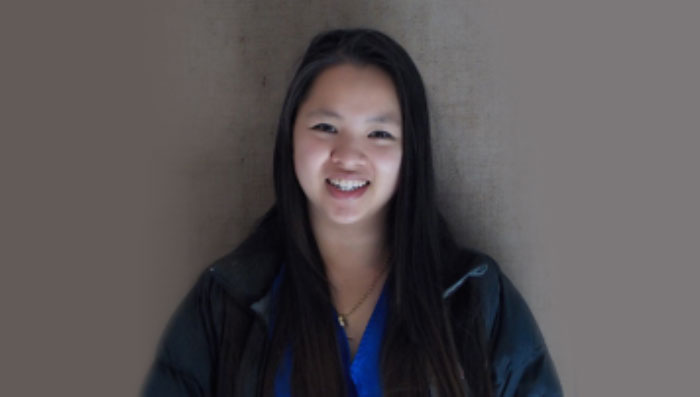 Position: Administrator Qualified Teacher
Ni Hao! I am Anna, I am a qualified reliever and administrator at Glendowie Montessori Preschool. I believe in developing children's potential through a stimulating, exciting, collaborative learning environment. I value the individuality of each child and the contribution they make to our preschool. I look forward to meeting and welcoming your family to our preschool and being a part of your child's learning journey.
Qualifications:
Bachelor of Education (ECE)
New Zealand Tertiary College (NZTC)
AMI Assistant Course (3-6)
Heather Skelton
Position: Owner / Manager
My husband Philip and I were both born in Auckland and have three wonderful children – Richard, Rachel and Claire. While raising them I volunteered at Plunket, Playcentre and a kindergarten. I was the chairperson of St Heliers School Board of Trustees for six years. I enjoy cricket, gardening, reading, travel and walking our dogs Truffles and Murphy.
Professional history: I believe that all children have a right to have happy, productive and creative days at the preschool where they feel valued and nurtured. I have taught at various primary schools in New Zealand and England, including Mt Eden Normal Primary School where I supported student teachers and role modelled teaching practice. I have taught at a number of ECE centres and continue to advise a number of centres in curriculum.
Qualifications:
BA (History and English)
MA (Hons) (History)
Diploma in Teaching
Diploma in Education
Graduate Diploma in Early Childhood Education
AMI Assistants Course (3-6)