Garden to Table
The children grow, nurture, pick and prepare seasonal plants. This helps them understand where food comes from and how to live sustainably and take responsibility for their own wellbeing. All food is prepared and enjoyed by the children and teachers.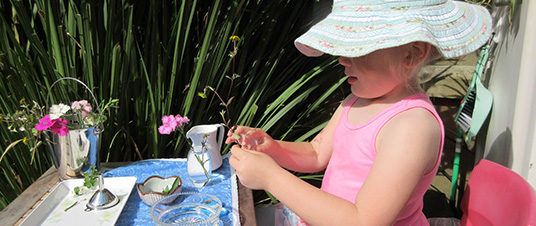 Flower Arranging
Children are natural nurturers in the garden. We take this one stage further by bringing outdoors indoors and the children develop the art of flower arranging too.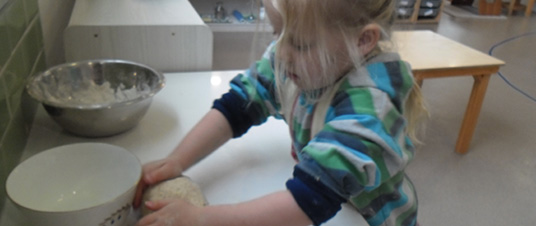 Bread and Butter
There's nothing better than the smell of freshly baked bread. This is a daily activity that the children can choose to do. An older child can help a younger child who may need a little help. You'll also find a butter making activity on the shelf, this takes lots of perseverance and shaking to turn the cream to butter. During the day the bread and butter is shared with everyone.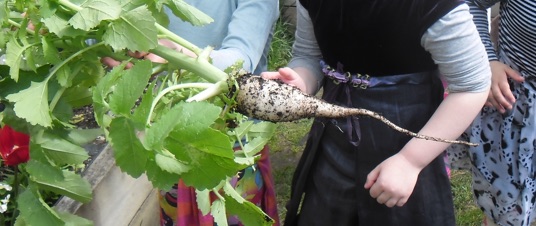 Vegetables
Outdoors the children are able to garden, the natural environment becomes an extension of the Montessori environment. We plant throughout the seasons so we can enjoy a continued supply of fresh fruit and vegetables for our smoothies, baking, soups and salads.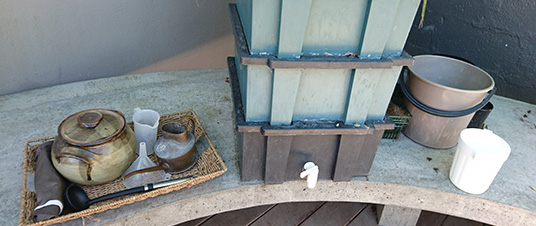 Wormfarming
We help to reduce our organic waste by composting. Each day our food scraps and some paper products are collected and added to our worm farm. Worm 'tea' is the liquid produced by our worm farm. It is used as a liquid plant food that is high in minerals and nutrients, we use it in our garden and share it with our parent community for their gardens too.